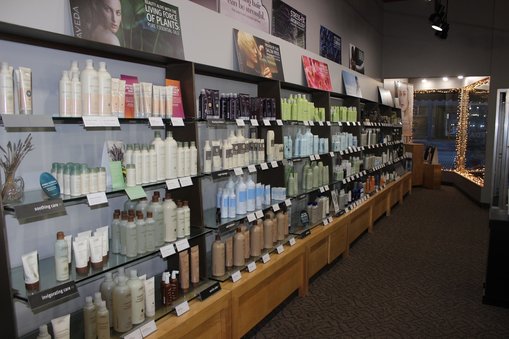 Hair Care

Women's Cut & blowdry ​. . . $44​
Women's Cut ​ . . . $30
Men's Cut . . . $20
Shampoo & Style . . . $25
Children's cut (under 10) . . . $15 & up
Special Occasion . . . $50
Bridal Styling . . . $70

Color and Perm Services

Color Application . . . $42 ​
Color & haircut . . . ​ $72
Highlighting . . . $65
Highlighting & haircut . . . $95
Color & Highlight . . . $87
Color & Highlight with haircut . . . $117
Balayage...$90
Balayage with haircut...$120
Full Perm . . . $62
Full perm with haircut . . . $92



Waxing

Eyebrows . . . $15
Lip or chin . . . ​​​$11
Lip and chin . . . ​​$20
Eyebrow/lip or chin . . . ​​$20
Eyebrow/lip/chin . . . ​​$25
Bikini . . . ​​$30
Brazilian . . . ​​$60
Full Brazilian . . . ​​$70
Underarm . . . ​​$20
Full leg . . . ​​$50
Full leg with bikini . . . ​​$66
Upper or lower leg . . . ​​$30
Upper back . . . ​​$30
Arms . . . ​​$27
Toes . . . ​​$10
Full back . . . $50
​*All prices may vary based on hair length,thickness and amount of formula required.*
Manicure . . . $30
French Manicure . . $33
Shellac Manicure . . . $40
Men's Manicure . . . $27
Polish change . . . $20
French Polish change . . . $22
Pedicure . . . $40
Men's Pedicure . . . $37
French Pedicure . . . $44
Polish change feet . . . $22



Ear Piercing . . . $25
Make up application . . . $40
Skin Care consultation . . . $40
Make up consultation . . . $40
Eyelash tint . . . $22
Eyebrow tint . . . $20
Eyelash & Eyebrow tinting . . . $30
Ear Candling . . . $30
Air Brush make up . . . $50

​At Studio Salon, we provide our customers high quality services personalized for their unique needs. We make sure to take the time to listen to what you want in order for us to effectively provide you with the precise health and beauty solutions you need.

Studio Salon is a full service Aveda salon that provides all of your salon and day spa services needs. Committed to delivering the very best service that brings out the best results, we use only high quality Aveda products to guarantee the exceptional results you want.

People come to us from all parts of New York for our top-notch color services and hair treatments. Our staff is friendly, knowledgeable, helpful, and are committed to your total satisfaction.